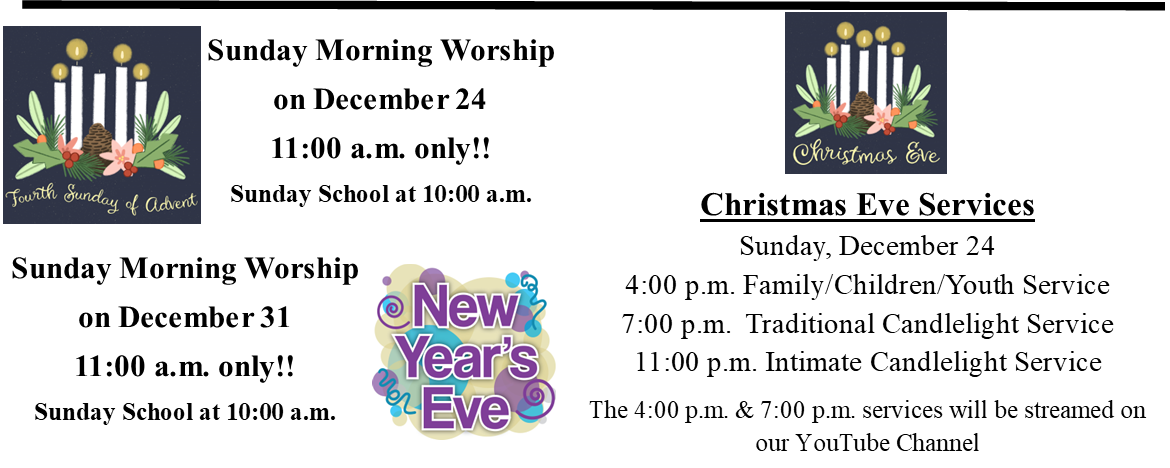 SEASONED CITIZENS
DATE CHANGE – Dec 7th
Join us as we take a "trip" to France, including Normandy and Versailles, while we listen to the travelogues of Dona & Lavonne Bomeli.
Longest Night Service
Thurs., Dec. 21 @ 7p
This is a special service on the longest night of the year for those who are missing loved ones or facing difficult times. Click
here
for more info.
SALVATION BELL RING
Sat., Dec 16th- 11a-7p
We will be ringing at the Center door of Walmart in Grand Blanc. This is a fun opportunity for all ages to share in the spreading of God's love. 2 or more ringers per shift. Questions, Call Tom @ 810-252.6943
9:00 am – Non-Traditional
10:00 am – Sunday School for all ages & Coffee Hour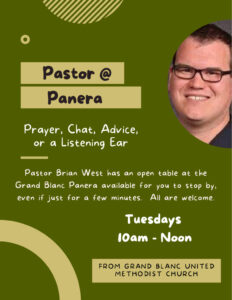 Worshipping from Home?
Click here for everything you need to worship online
office@grandblancumc.org | 810-694-9040
2017. Copyright. All Rights Reserved.