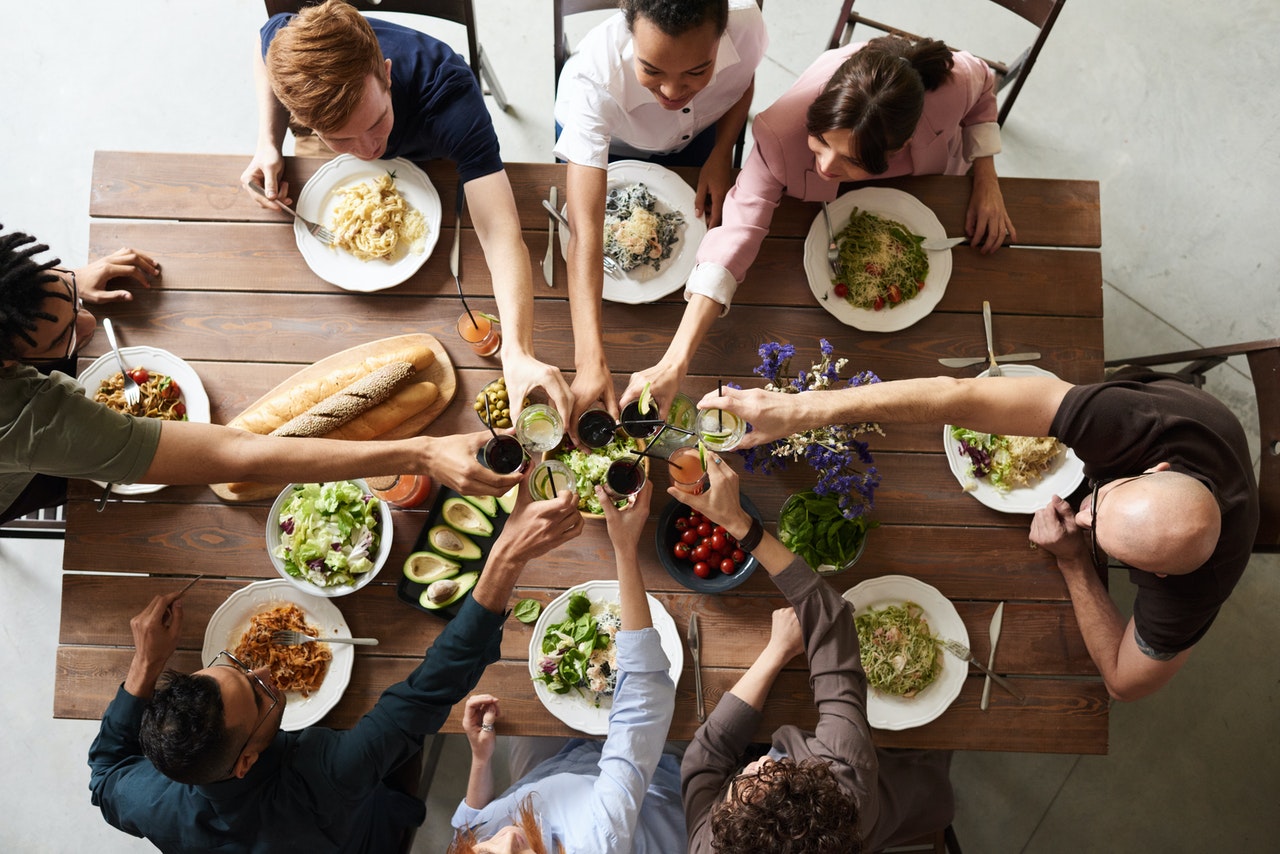 Posted on Sep 1, 2020 in BLOG, Newsletter |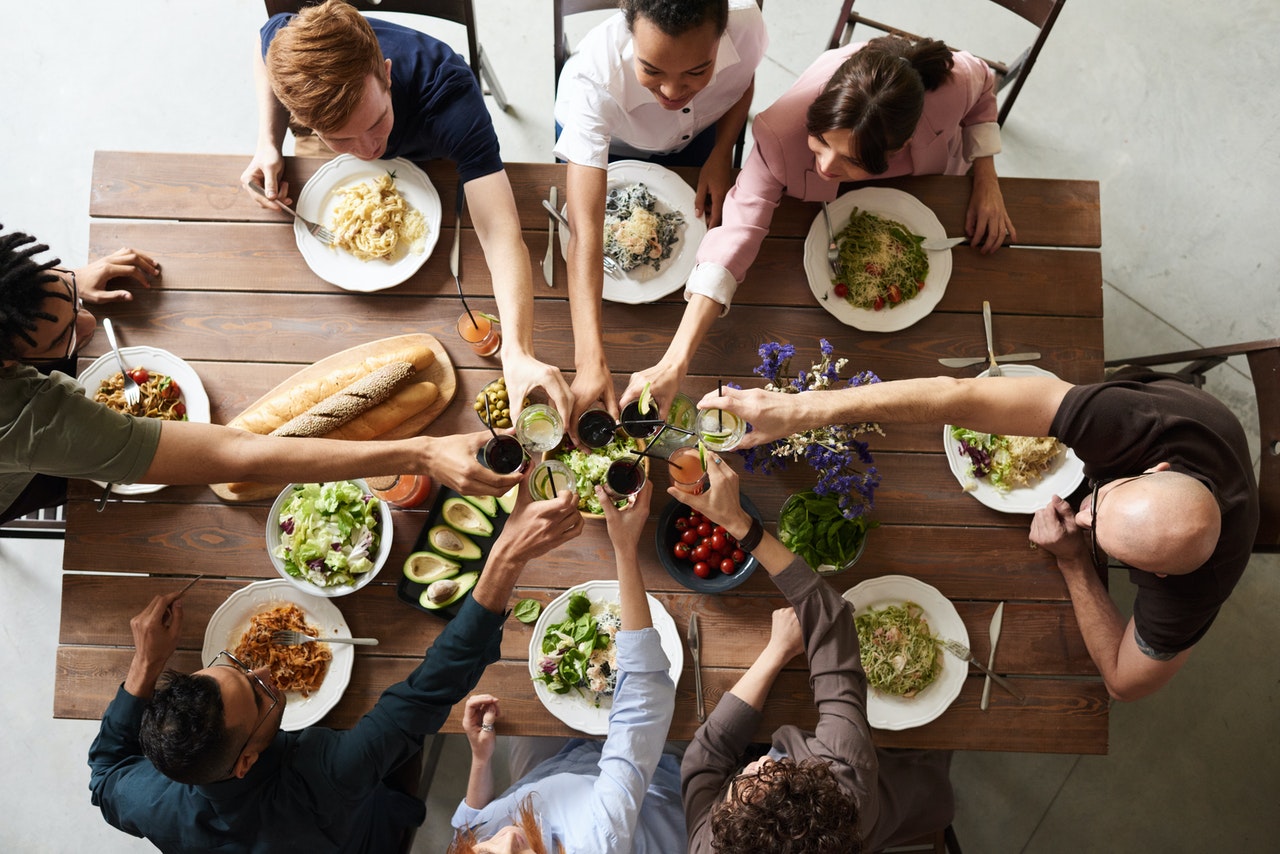 Friends In….
On my first day, just a couple of months ago, I walked into the church building through the front door (with the alarm already deactivated, thankfully) to find the words to Grand Blanc UMC's Mission & Vision Statement spread out across a banner, placed over the sanctuary entrance:
"Friends in Christ Exercising love, hope and grace to enrich all lives."
I was immediately struck by the power of these words, recognizing the possibility that lies underneath them. But, one thing I know – as I'm sure you do, as well – is that, regardless of the intention behind carefully chosen words, unless the meaning behind them is explored and then acted upon, they will forever remain just words. That being said, what I have discovered in the last month and a half or so, is that this congregation has no desire to let this statement remain just words. You all have shared with me a desire to grow into them, and to see how God will move through you and through this church as, together we do so. And so, throughout the remainder of 2020, using my article space in the Connection newsletter, I'm going to provide some additional food for thought as we reflect on our common mission and vision for GBUMC. And so, during the month of September, we'll explore the first few words: "Friends in Christ."
Some people arrived, and four of them were bringing to him a man who was paralyzed. They couldn't carry him through the crowd, so they tore off part of the roof above where Jesus was. When they had made an opening, they lowered the mat on which the paralyzed man was lying. When Jesus saw their faith, he said to the paralytic, "Child, your sins are forgiven!" (Mark 2:3-5 CEB)
Are We Really Friends?
Did you ever notice how little we know about our four helpers here in Mark's familiar Gospel story? We know almost nothing about them other than the assumption that, at some point, they decided to, as a group of four, do something to get the paralyzed man to Jesus.
Sometimes, we assume the four of them were the best friends to have ever lived. In actuality, we really don't know that! All we know is that they were among the crowd of people who (1) knew that Jesus was in town, and (2) knew what Jesus could do. Did they play Euchre together or cheer on the Wolverines, together? Did they support the same politician for office? Did they all prefer 11am service over the 9am service? We don't know any of this, and it might be for a very good reason that we don't. Maybe it just doesn't matter. Treating others among us and in our community with kindness, humility and grace us does not require us to share best-friend bracelets or to be "blood-brothers." It doesn't even demand that we be like-minded in our political or social beliefs. What it does require is that we come to see each other as friends in Christ. Period.
I have a learned habit of referring to my congregation as "friends" or as "brothers and sisters in Christ." A few years ago, someone commented to me that every time they hear me say that, they're reminded that they are to see everyone in the church as their friend and brother or sister. I smiled and replied: "That's the point!" They figured me out! If we are to truly be friends in Christ, and if we are to truly be the light of Christ in this community and in this world, it would behoove us to see one another as friends, more and more.
Friends in Christ build up, hold accountable, and forgive one another?
The four friends in Christ we find in Mark's Gospel story find out very quickly that their actions result in nothing for them, except for maybe a roof-repair bill. It's the paralyzed man that is healed. Their mission had a single purpose, and it had nothing to do with them: get the paralyzed man to Jesus any way necessary in order that he could be healed. You see, being "friends in Christ" with a common and singular goal of bringing others to Christ (we call that "making disciples of Jesus Christ for the transformation of the world,") doesn't involve us receiving much for the effort. We may, as friends in Christ – the congregation of Grand Blanc UMC – spend our whole lives making disciples of Jesus Christ and never receive public recognition for this faithful work. But there is something that we must begin to internalize and say over and over again: "It's not about us." In other words, this church isn't for us. It's for the person who is being lowered through the hole in the ceiling.
We exist as a church, not for our own gain, but for the kingdom of God (you know, "on earth as it is in heaven.") To this end, we seek to build one another up, rather than tear one another down. This means we support one another in our common ministry, hoping for success and fruitfulness, even when it's not necessarily the way we'd do it (or the "way it's always been done.") It means we desire to see the fruits of the Spirit in one another (love, joy, peace, patience, kindness, goodness, faithfulness, gentleness and self-control,) and that when such fruit is absent, we lovingly remind our friend in Christ. And finally, it means that, when we hurt our friends in Christ, we seek to be forgiven, and that we'd offer forgiveness to our brother or sister in Christ when we are hurt, all so that we might continue the fruitful ministry of disciple making as "friends in Christ."
Is Christ among us?
Ultimately, we ask, is Christ among us? As we read the entirety of this Gospel story, we see that Jesus does provide healing for the once-paralyzed man. Jesus commands him, "Get up, take your mat, and go home." He does. And then Mark includes this little detail: "They were all amazed and praised God, saying, "We've never seen anything like this!" (v.12). Typically, when we read this, we simply read that they were impressed by Jesus' ability to heal. You can almost see their jaws dropped open at the sight of the healing. The only thing is, Jesus had followers already, and they'd probably seen Jesus heal in some way shape or form, already. Part of me wonders if they were maybe responding, not in awe at what Jesus did, but rather in awe of what the four "friends in Christ" did for the paralyzed man. These four "friends in Christ" didn't do the bare minimum! They didn't just get him to the house and assume that another foursome would take over. They showed tenacity and maybe even a bit of recklessness in their endeavor to bring the man to Jesus.
Can you imagine when, one day, people will look at the "friends in Christ" here at GBUMC and see not just another church full of committees, politics, and finances, but a church that takes seriously Christ at its core, and is tenacious in its singular effort to make disciples of Jesus Christ out of an authentic and increasingly rare love? I wonder if the first words from their mouths will be "We've never seen anything like this!" May it be so!
You Got a Friend in Me
Brothers and sisters in Christ, I am forever humbled to have the opportunity and task to serve you as your pastor. As your pastor, I hope that you will never tire of hearing me call you "friends," if, for no other reason, than because we are, in a very real sense, "friends in Christ."
Forever your friend in Christ and a partner in the rug-carrying business,
Pastor Brian

Read more...
---