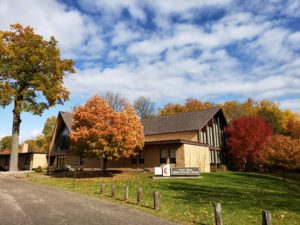 Grand Blanc United Methodist Church is part of the East Winds District of the Michigan Conference of the United Methodist Church.
The United Methodist Church
is a global denomination that opens hearts, opens minds and opens doors through active engagement with our world. The mission of The United Methodist Church is to make disciples of Jesus Christ for the transformation of the world. United Methodists trace our heritage back to a pair of brothers who started the Methodist movement in 1700s England. John and Charles Wesley, helped lead a movement to
"spread Scriptural holiness over the land."
At Grand Blanc United Methodist Church (GBUMC) you will find "friends in Christ exercising Love, Hope and Grace to enrich all lives." We take our mission out into our community and our world.