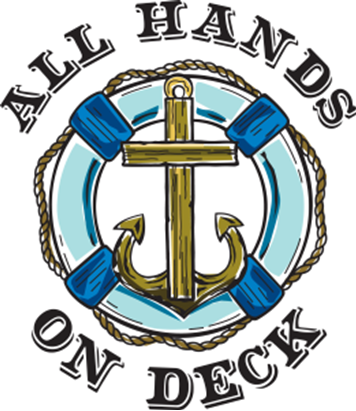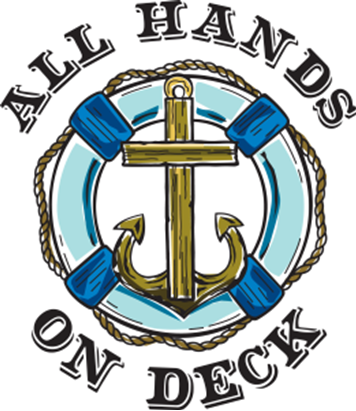 Church-and-Rescue
(Get it?!)
In 2007, Arthur Allen, an oceanographer and member of the United States Coast Guard, put into practice an improved model of maritime search and rescue that became known as Search and Rescue Optimal Planning System (SAROPS). Say that three times fast! This was a result of nearly a decade of work studying the push and pull of bodies of water on everything from distressed swimmers and kayaks, to lost-at-sea ships and even aircraft. What became known as "Drift Analysis," Arthur was able to bring great improvement to a process of search and rescue that, though already underway in its earliest form, would ultimately benefit immensely from the changes he proposed. To be fair, though, Arthur's proposed changes were not welcomed by all, especially those who believed that the many years old processes of search and rescue were "good enough."
Now, you might suspect that my purpose in sharing this story is to say that we can't always do things the way we always have because new ways can be a great improvement, etc…etc. While there is a great amount of truth to that, my focus is rather on the boldness and innovation demonstrated by Arthur Allen, hardly a household name, to dedicate his life's work to exploring better ways of finding those who were lost at sea. He believed that, while there was merit to the original practices of search and rescue, there might be better and more successful ways of saving the lost.
See where this is going?
We all get to be a version of Arthur Allen for Christ's church, don't we? Many of us remember times, not all that long ago, when it seemed as though you could just open the church doors and people would show up, connect, join the church, and spend lifetimes as part of the congregation. As time has passed, we've learned that it doesn't really work like that, anymore. There are a variety of reasons for this, some of which are actually really good, but that's a topic for another book – or volumes of them.
And so, now we have to look at the vast waters of the community in which we live and serve as a church and ask ourselves, how can we, like Arthur Allen, search the waters differently for the lost. With our journey of 1800 feet to the street a few weeks ago on Palm Sunday, we begin the work of building meaningful and lasting relationships with the Grand Blanc community. While it may not be search and rescue, so to speak, it is a process of boldly and creatively declaring that we can, in fact, build upon what we've done in the past to discover effective ways of gospel sharing, relationship building, and church growing.
Join me, won't you, as we survey the waters around us, learn more about how the waters flow, and discover those adrift, so that we might serve, love, and demonstrate the grace of God to the world around us.
Peace,
Pastor Brian

Read more...
---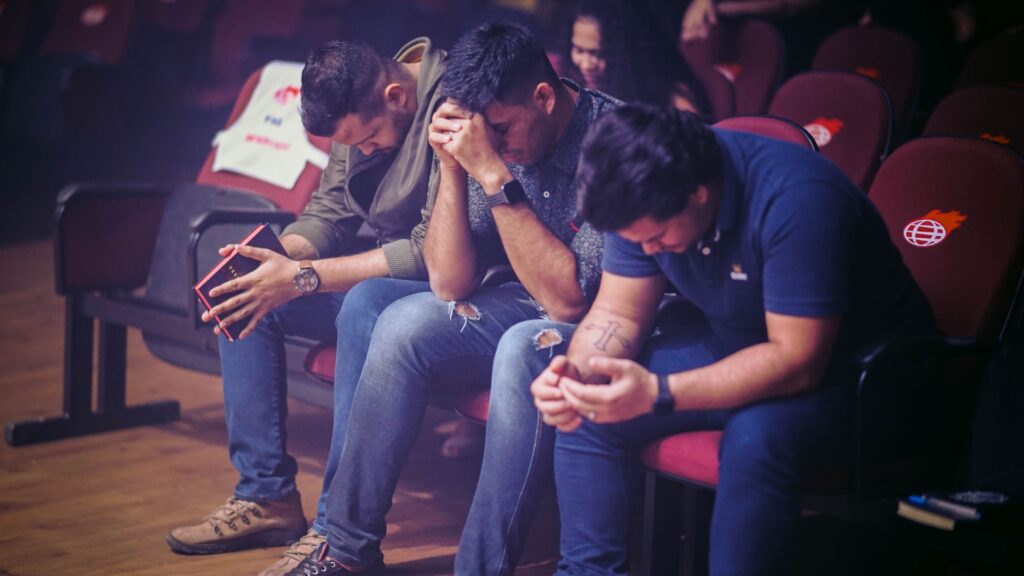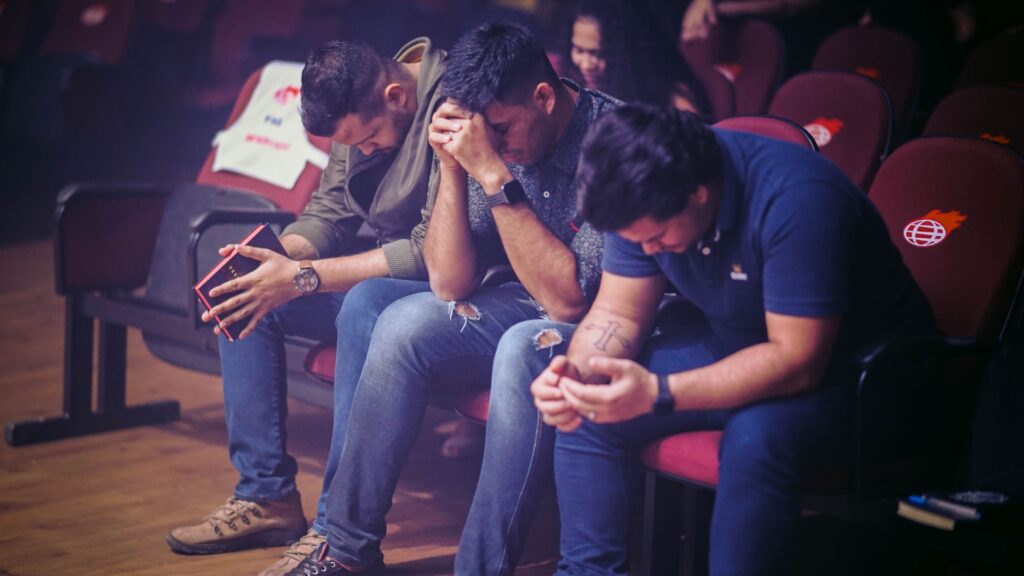 Nervous While Preaching
While I was in seminary, I took a number of classes in homiletics, which focuses on the practice and ministry of preaching. One of my instructors was a pastor and preacher I greatly admire, Rev. Patrick Clayborn, who now pastors at Bethel African Methodist Episcopal Church in Baltimore, Maryland – the first AME congregation, started by Richard Allen in 1785. I share that, not to lift myself up, but rather to give you a sense of the caliber of preacher Rev. Clayborn is. To say the least, I hung on his every word and instruction. I'll never forget one evening's class when he told us, "If you're not nervous when you preach, then you're not fully aware of what it is you're doing."
I've remembered this for years now, and I think about it regularly. His point was not to say that pastors ought to be trembling in their robes every time they preach, but rather that preaching is more than just giving a speech. It's about sharing a reflection on the scriptures, and trusting – believing – that, if we are open to it, God will desire to speak through us. It's also not to say that every word of every sermon
is gold! But at times, God can be revealed through the words of a prayerful and thoughtful sermon.
You see, if a preacher is aware of what they're doing, nerves must enter into the equation. And so, when people ask if I'm nervous when I preach, my answer is yes. After years of doing it, the nerves don't come out in shaking hands, necessarily, but rather in a focus on speaking more than just what's on my mind,
but also what's on my heart.
All of that said, my purpose of this article is to say "thank you!" When I started preaching on a weekly basis about 10 years ago, I quickly learned that it was something that I loved to do, and an aspect of my ministry in which I wanted to grow. I have fun when I preach! I enjoy laughing when I preach. I try to be
vulnerable when I preach. My hope is always to connect with others when I preach. But, ultimately, I pray that I am reflecting the love, grace, forgiveness, and good news of Christ.
So, now for the thanksgiving.
One particular gift of this congregation that I have been astounded by is your willingness to provide encouraging feedback to this preacher. I have lost count of the phone calls, emails, letters, and cards that I've received from so many of you remarking on one sermon or another. I also find it particularly touching when you share with me how a sermon connected with you. Again, none of this is to say that
I think every sermon I give is worthy of awards, let alone mention, but I hope that at least a few of them hit home.
I am forever grateful for your encouragement, for your reminders that my preaching matters in your lives and in the life of this church. I am thankful that I continue to have opportunities to learn new approaches to preaching and scripture interpretation, and I look forward to doing all of that along with you!
Nervous while preaching,
Pastor Brian

Read more...
---