In response to the Covid-19 pandemic, we are holding one 11:00 am outdoor church service, weather permitting. All participants will be wearing a mask and we will be practicing proper social distancing. You are welcome to join us in the parking lot. If you are not able to join us, we invite you to watch the service on
Facebook Live
. During inclement weather we will still stream our service on
Facebook Live
. We will still have a video recording available after 5:00 pm on Sunday on our
YouTube Channel.
See our monthly Worship Schedule below.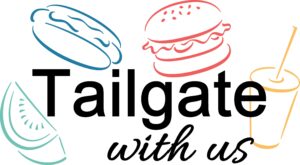 OCTOBER THEME – TAILGATING
Pastor's Sermon series will be "Deep In My Heart"
Theme: Tailgating – come early, stay late, bring out your blanket and snacks, HAVE FUN!
Bring a chair or use one of our folding chairs. Wear a mask
Weather too brisk? Stay in your car.
Just come and join us, in person or via Facebook or YouTube
Harvest will be our November theme! As we begin our stewardship campaign, we will be focused on gratitude and generosity as we celebrate Thanksgiving.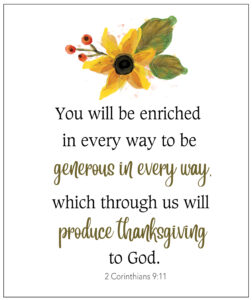 NOVEMBER THEME – HARVEST
Pastor's Sermon series will be "Gratitude & Generosity"
Theme: Harvest – As we begin our stewardship campaign, we will be focused on gratitude & generosity as we celebrate Thanksgiving.
We will be having Weekly Communion during November
Bring a chair or use one of our folding chairs. Wear a mask
Weather too brisk? Stay in your car.
Just come and join us, in person or via Facebook or YouTube
DECEMBER THEME – ADVENT
Pastor's Sermon series will be "Gratitude & Generosity"
Theme: Advent

Bring a chair or use one of our folding chairs. Wear a mask

Weather too brisk? Stay in your car.
Just come and join us, in person or via Facebook or YouTube