WORSHIP SCHEDULE:
In response to the Corvid-19 pandemic, we are not holding traditional services until further notice, check out our
YouTube Channel
for the weekly message and other content:
When we resume physical Church Services our times will be:
9:00 am Gathering in The Spirit
10:00am Sunday School for 9th grade thru Adult
11:00 am Traditional Service
Nursery care provided for infants and children up to pre-school age every Sunday morning.
J.A.M (Jesus And Me):
Welcome to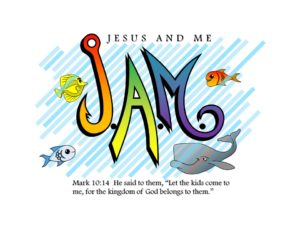 our new J.A.M. program. This program is replacing our Junior Church program and will provide Christian Education for Youth Pre-K to 5th Grade during our 9:00 and 11:00 Services. There will be two Classrooms: Pre-K to 1st Grade & 2nd – 5th Grade. We will be using the Cokesbury approved "All Together Now" curriculum which includes music, Bible exploration, life application through mission, parent / education connection, and crafts. Youth will return to Worship Service to receive Communion with their family on Communion Sundays. On months with a 5th Sunday, Youth will attend Service with their family to learn about
church structure, traditions, music, and the message.
WORSHIP INFORMATION:
All Services can be viewed here, on our YouTube channel, at 9am every Sunday. Past services are can be viewed at any time.
May 3, 2020-
4th Sunday of Easter
"Small Steps"
Luke 9:11b-17
May 10, 2020 –
4th Sunday of Easter
Mother's Day / Festival of the Christian Home
"Giving Life Your Best"
Matthew 26:6-13
May 17, 2020 –
"There is Beauty in Words"
Luke 19:1-10
May 24, 2020 –
"When All Else Fails, Keep Trying"
May 31, 2020 –
8th Sunday of Easter
"A Wild & Crazy One"
Acts 2:1-21